Perfect Hour attempt at home of British Cycling - Manchester
Commonwealth time trial gold medallist Alex Dowsett, 26, will be attempting to break the hour record on May 2 at the Manchester Cycling Centre, the home of British Cycling.


The aim of the hour record, put simply, is to ride as far possible on a track in one hour. It may sound easy, but it is a big challenge.

Video of Alex Dowsett talking about preparing for the #PerfectHour
The current record is held by BMC's Australian rider Rohan Dennis, who rode 52.491km on February 8 in Switzerland.


Dowsett, who rides for the Spanish Movistar team, had to postpone his first attempt in London back in February after a training crash left him with a broken collarbone.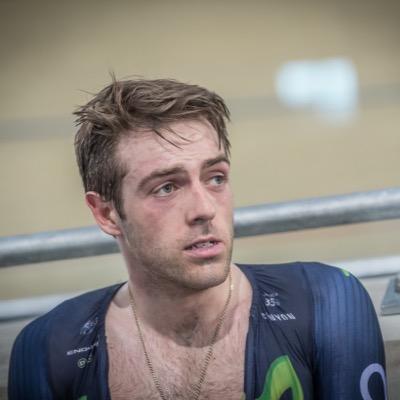 Alex Dowsett

The 26-year-old from Essex said in a statement: "I'm thrilled to be back on track to attempt the #PerfectHour. Breaking my collarbone whilst in such good form was a real disappointment, but I healed 100 per cent and didn't lose much form through it all."


"Manchester will be a fantastic location and it'll be an honour for me to attempt the record on the same boards as Chris Boardman," he added. Chris Boardman set the record in the UCI hour record classification at the same venue in October 2000, where he cycled 49.441km.


There have been a spate of attempts at the hour record since cycling's world governing body, the Union Cycliste Internationale (UCI), combined two previous classifications of the hour record in 2014; the 'best human effort' and the official UCI hour record.


The 'best human effort' allowed riders to build their own bikes, and saw Briton Graeme Obree use a bike he had built using parts of a washing machine; a bike he dubbed 'Old Faithful'. The UCI hour record restricted the types of equipment a rider was allowed to use. For example they banned the use of aerodynamic helmets or handlebars.


Germany's Jens Voigt set the first unified record of 51.110km in September 2014 at the Velodrome Suisse in Switzerland, beating the mark set by Slovenian Ondrej Sosenka in 2005. Matthias Brändle then set a new record of 51.852km at the UCI velodrome in Aigle, Switzerland, in October 2014.


Video of Germany's Jen Voigt record attempt - September 2014
Three attempts to break the record were made between the January 31 and February 25 this year by Australians Jack Bobridge and Rohan Dennis, and Dutch rider Thomas Dekker.

Dennis was the only one of the trio to succeed.


Swede Gustav Larsson also tried to set a new record in Manchester in March this year, managing 50.016 kilometres – not enough to beat Dennis' record. Bradley Wiggins will also be attempting the record on June 7 at the Lee Valley VeloPark in London.


Earlier this month Dowsett spent some time in the wind tunnel belonging to the Mercedes F1 team in Brackley, Northampton, to perfect his aerodynamic position on the bike.


Final wind tunnel session today, thanks to @canyon_bikes @endura @ContiTyres @campagnolosrl and @drag2zero pic.twitter.com/bb172ESSGO

— Alex Dowsett (@alexdowsett) April 20, 2015
The specially built Canyon bike that Dowsett will use for the attempt will be auctioned after the event to raise money for charities related to haemophilia, a disease that Dowsett himself suffers from, and a portion of the ticket sales will go to Little Bleeders, a foundation for kids with haemophilia, supported by Dowsett.

By Marielle Osmont
Latest News

TOM Skinner, a coordinator for the Greater Manchester Living Wage ...... Read more